Naloxone is a medication that can temporarily reverse the effects of an opioid overdose and allow time for medical help to arrive. Naloxone is an opioid antagonist. This means it blocks the effects of opioids such as heroin, fentanyl, oxycodone, and hydrocodone. It can restore normal breathing to a person whose breathing has shallowed or stopped as a result of an overdose.
"In Canada, on average, 15 people die each and every day from overdose"
 "Opioid Overdose is among the top ten leading cause of death in Canada"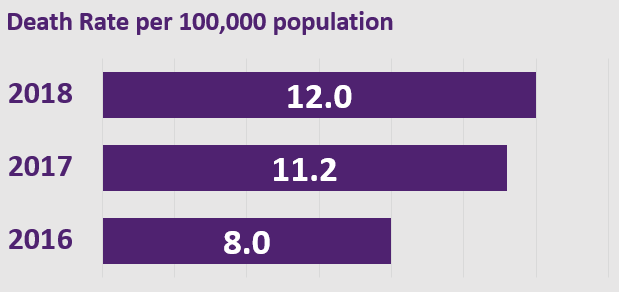 Special Advisory Committee on the Epidemic of Opioid Overdoses. National report:
Apparent opioid-related deaths in Canada (January 2016 to December 2017) Web-based Report. Ottawa: Public Health Agency of Canada; June 2018
About First Step Health Solutions
First Step Health Solutions is part of a diversified family of privately owned Canadian companies that specialize in health care.
An innovative and agile company with over 25 years of experience that has developed, initiated, and launched many businesses in health care, including Medical Kits Assembly, Addiction Clinics, Medical Clinics, Weight Management, Rehabilitation, Specialty Pharmacy and Clinical Trials, which were represented through over sixty unique locations.
With our vast network of suppliers around the world, we have a unique ability to partner with diverse organizations, develop pilot projects, scale-up small initiatives, or undertake new business ventures.
The First Step family of companies can credit our success to a simple philosophy:
Always put the needs of the patients first

Our facilities operate under a Health Canada Establishment license.